Sky suitors auction to decide takeover by end of week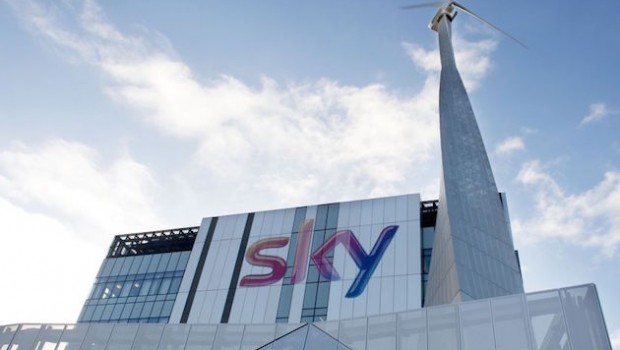 An auction to decide the buyer of Sky will be decided by Saturday evening after the battle between 21st Century Fox and Comcast reached a stand-off.
A process, which has been agreed by all parties, will consist of up to three rounds of open or sealed bids starting at 1700 BST on Friday 21 September and concluding by the evening on 22 September.
Acting for Fox, which currently owns 39% of Sky, will be Disney, after the Mickey Mouse company agreed to acquire a host of entertainment assets from the Rupert Murdoch owned group.
On 11 July, Fox announced a cash offer of £14.00 per Sky share, with Comcast coming back later that day with a cash offer of £14.75 per share.
The UK takeover panel said that as neither Fox nor Comcast has declared their offer as final, it had established an auction procedure to resolve the situation, consisting of a maximum of three rounds.
In the first round, only the offeror with the lowest offer as at the commencement of the auction may make an increased bid, though in the event of both offers being at the same price, the last offeror to revise.
In the second round, only the offeror that was not eligible to make a bid in the first round may make an increased bid - even if no increased bid was made in the first round by the other offeror.
If no increased bid is made in the second round, there will be a final round, in which both sides increase their bid, with each additionally permitted to make its offer subject to the condition that the other offeror also makes a bid in the final round.
Only fixed price cash bids in pounds sterling can be made, with formula bids not permitted in any round. There is no requirement that an increased bid must be higher by any minimum increment than the other offeror's bid, although it must be higher than the last bid made by the offeror making the increased bid.
Since Fox first bid for Sky almost two years ago Sky's share price has risen from 769p in December 2016 to 1,580p overnight.
UBS analysts suggested investors see upside of 1600-1700p if an auction ensues. "At a mid-point of 1650p for the upside, the current share price implies a c60% probability that Disney/Fox will counter Comcast with a higher offer."
Analyst Polo Tang estimated that pro-forma leverage for both Comcast and Disney/Fox will be 2.5x/2.4x respectively in 2019if they win. "An increase in the Sky offer price to 1600p would only increase leverage by 0.1x for either bidder and a deal would still be accretive to EFCF."
Laith Khalaf at Hargreaves Lansdown said: "It's anyone's guess which media giant will walk away with Sky, and at what price."
With the share price standing around £1 higher than the best offer currently on the table, he cautioned that the final bidding process "isn't something you can accurately model with a spreadsheet, and the final price agreed may ultimately prove the market wrong, for better or worse", which puts shareholders in a "deal or no deal quandary, wondering whether to take what's currently on offer by selling shares in the market, or holding out for more from the bidding process".