US open: Stocks head south amid fears of a global recession.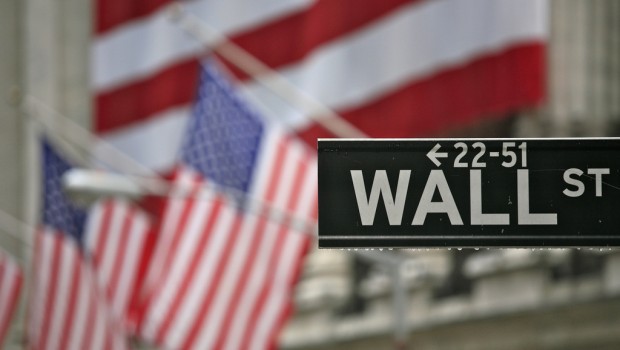 Wall Street stocks opened lower on Monday, amid fears that ongoing tensions between the US and China could lead to a global recession.
As of 1540 BST, the Dow Jones Industrial Average was down 0.55% at 26,141.99, while the S&P 500 was 0.48% lower at 2,904.57 and the Nasdaq Composite started out the session 0.52% weaker at 7,917.98.
The Dow opened 145.45 points lower on Monday with stocks heading south early in the session after Hong Kong International Airport cancelled all departures for the day on the back of serious disruptions linked to the intensifying protests.
Protests across Hong Kong, which began in June, were turning into the Asian financial hub's most serious crisis in years and one of the key challenges for Chinese leader Xi Jinping since he became the nation's leader back in 2012.
Outside of Hong Kong, investors were still focused on trade tensions between Washington and Beijing after the People's Bank of China set its daily midpoint for yuan trading at 7.0211 per US dollar - below Friday's fix, but ahead of market expectations.
The yuan depreciated past the 7.0-per-dollar level during the previous week for the first time since the global financial crisis in 2008, prompting the US Treasury Department to brand China as a currency manipulator.
Further weighing on sentiment were comments made by Donald Trump on Friday hinting at the possibility that the trade talks between the two global superpowers planned for September might not go ahead.
Oanda's Craig Elam said: "Everyone is focused on the various political issues this week, despite there being some notable economic releases that will obviously command some attention.
"None of these will be released today and there's a few weeks now until the next meeting of a major central bank so it could go a little quiet on that front, especially with various officials no doubt on their holiday's."
In corporate news, shares of global trade bellwether Caterpillar, Google parent Alphabet and Amazon were all down more than 1% in early trade.
Sysco was up 3.2% after beating Wall Street expectations for quarterly revenues, while Barrick Gold was ahead 1.85% on the back of some upbeat guidance.
Bloom Energy and Tencent Music were both set to post results after the close.
On the data front, the US Federal Budget for July was scheduled for release at 1900 BST.