US open: Dow on track for tenth record close of the year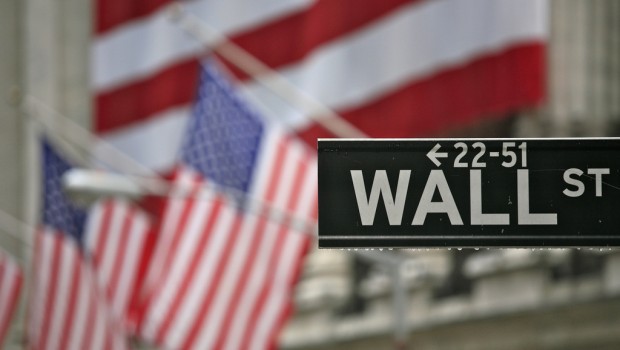 Stocks opened higher on Tuesday, putting the Dow Jones Industrials index on track to register its tenth record close of the year.
At 1530 GMT, the Dow Jones Industrial Average was up 0.20% at 27,748.18, while the S&P 500 opened 0.38% firmer at 3,098.75 and the Nasdaq Composited started out the session 0.45% stronger at 8,502.24.
The Dow opened 56.65 points higher on Tuesday after seeing out the previous session slightly higher on the back of some positive news from Boeing that helped the index erase a 135-point decline in early trading.
Market participants remained firmly focused on China-US trade news on Tuesday, with some concerns regarding the likelihood of the two global economic superpowers actually managing to sign a trade deal in the coming weeks reappearing after Donald Trump said on Friday that he had not agreed to scrap American trade tariffs on Chinese goods.
The President will be speaking at the Economic Club of New York where investors will look for clues as to the status of the ongoing trade talks between the US and China.
Markets.com's Neil Wilson said: "All eyes will on Donald Trump after markets close in Europe as the president is due to deliver a speech at the New York Economic Club later, expected at 1700 GMT. This poses all kinds of risks - on everything from China and trade to the Fed and impeachment.
"Markets will be on tenterhooks. The president's speeches are akin to throwing a dart blindfolded."
On the data front, confidence in the US economy rose amongst small business owners in October as recession fears eased, according to the National Federation of Independent Business.
The NFIB's small business optimism index rose 0.6 points to 102.4 last month as business owners continued to create jobs, raise wages and expand their businesses.
In corporate news, CBS shares were down 3.05% on the back of its quarterlies and semiconductor stocks such as Marvell Technology and Micron Technology were leading some of the early gains - up 3.6% and 2.3%, respectively.
Rockwell Automation shares surged in excess of 19% after the company posted quarterly results ahead of expectations, while shares in Advance Auto Parts sunk 8% following some weak same-store sales figures.