US close: Mixed performance on the Street following jobs report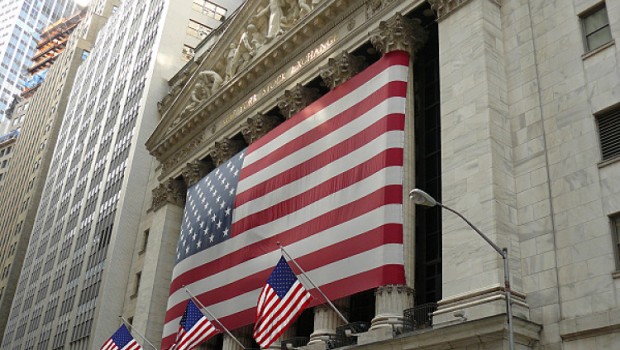 Wall Street stocks turned in a mixed performance on Friday as investors scoured over the key monthly jobs report amid speculation that something positive might be afoot on the US-China trade front.
At the close, the Dow Jones Industrial Average was up 0.26% at 26,797.46 and the S&P 500 was ahead 0.09% at 2,978.71. The tech-heavy Nasdaq Composite closed out the session 0.17% weaker at 8,103.07.
The Dow Jones closed 69.31 points higher on Friday after closing sharply higher on Thursday when China's Commerce Ministry revealed that Beijing's top trade negotiator, Liu He, had spoken with US Trade Representative Robert Lighthizer and Treasury Secretary Steven Mnuchin.
Driving the market on Friday was news that US non-farm payrolls increased by 130,000 in August, pointing to a slowing economy, according to some economists. Consensus had forecast an increase of 165,000.
Nevertheless, unemployment remained steady at 3.7%, while wages grew more than expected at 0.4% month-on-month (consensus: 0.3%).
The data saw Treasuries reverse early losses, dragging the yield on the two-year note down from a pre-open high of 1.57% to 1.54%, while that on the benchmark 10-year note was trading one basis point higher to 1.57% but was also off from an earlier high at 1.60%.
For his part, Ian Shepherdson at Pantheon Macroeconomics said: "Finally, we think it likely now that the trend in the unemployment rate has levelled-off, sooner than we expected. The trend rate of growth of the labour force probably is a bit above 100K, and if payroll growth is set to slow to that pace or less, unemployment can't keep falling.
"A sustained increase is unlikely anytime soon, and labour will remain scarce, from the perspective of employers, but even a modest increase in the headline rate will increase the pressure on the administration to find a way out of the trade war."
Trade was still in focus on Friday after the editor of China's state-owned Global Times, Hu Xijin, said there was a greater probability now of a "breakthrough" in negotiations, claiming the US was "worn out by the trade war" and that it may no longer hope to crush "China's will".
In remarks to CNBC, national economic council director, Larry Kudlow, confirmed that top US and Chinese trade officials would meet in early October and said he saw the potential for "something positive" to come out of the thirteenth round of negotiations.
On the corporate front, Facebook shares were down 1.79% at the close after attorney general Letitia James revealed she was heading up an antitrust investigation into the social media giant.
Alphabet, another target of the attorney general's office, dipped 0.48% in the session.