Anadarko to resume negotiations with Occidental Petroleum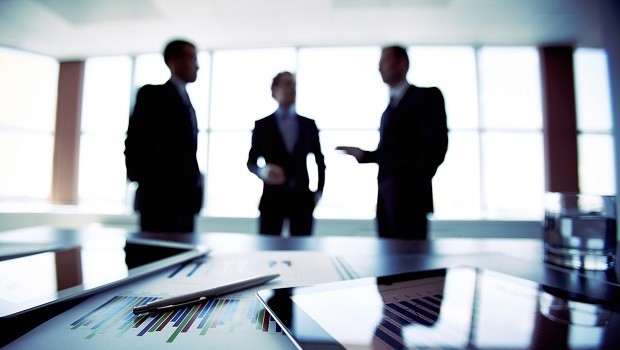 Anadarko Petroleum will resume negotiations with Occidental Petroleum after it trumped Chevron's $65 a share offer for the US oil and gas exploration and production company with a $76 a share proposal.
Occidental said last Wednesday that it was offering $38 in cash and 0.6094 of its shares for each Anadarko share, valuing the group at $57bn including debt. It said its offer was superior both financially and strategically, "creating a global energy leader with the scale and geographic diversification to drive growth and deliver compelling value and returns to the shareholders of both companies".
Anadarko, which announced on 12 April that it had accepted Chevron's offer, said on Monday that it will resume talks with Occidental as its board of directors has unanimously determined that the Occidental offer "could reasonably be expected to result in a superior proposal as defined in the Chevron merger agreement".
"The Occidental proposal reflects significant improvement with respect to indicative value, terms and conditions, and closing certainty as compared to any previous proposal Occidental made to Anadarko," it said in a statement.
The Chevron offer comprises $16.25 in cash and 0.3869 of its common stock per Anadarko share.
"The Anadarko board's determination allows Anadarko to resume negotiations with Occidental in accordance with the Chevron Merger Agreement. The Chevron Merger Agreement remains in effect and accordingly the Anadarko board reaffirms its existing recommendation of the transaction with Chevron at this time.
"There can be no assurance that negotiations with Occidental will result in a transaction that is superior to the pending transaction with Chevron. Further, the terms of any transaction with Occidental may vary from those reflected in the Occidental proposal."
In a note in which it downgraded Occidental to 'hold' from 'buy', Jefferies said the company's hostile counter-offer for Anadarko is a "risky but perhaps necessary move against a better-capitalised bidder for company that rejected its initial overtures".
"The most important near-term question in the battle for Anadarko is will Chevron raise its bid? Oxy's bid is $11/a share higher than Chevron's $65/a share offer or about $5.5bn incrementally," it said.
"While Chevron could easily close this gap we don't expect that a sweetened Chevron bid would need to meet Oxy's given the APC board's evident preference for CVX stock. However, Chevron CEO Mike Wirth's mantra is 'costs matter'. We thus handicap the chances of Chevron raising its offer at 75%, and expect that if they do raise it will be into the low $70s per share. Taking the $1b break fee and walking away is an acceptable option."
RBC Capital Markets said Chevron could up its offer by at least $5 a share in cash to $70+ a share to win over Anadarko shareholders.
"We think CVX shares could be more attractive for APC shareholders due to a stronger leverage profile, overlapping royalty acreage, and experience in LNG and deepwater development. We think CVX has capacity to sweeten its offer by as much as $9/share (cash) while maintaining commitment to its spending budget, dividends, and share buybacks. However, we don't think it will need to stretch that far because another $5/share cash could be enough."