US final demand prices jump past forecasts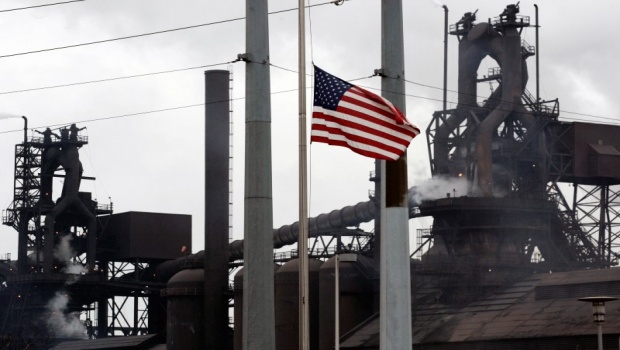 Wholesale prices in the US picked up more sharply than expected last month following a jump in the cost of services.
According to the Department of Labor, final demand prices increased at a 0.5% month-on-month clip and by 2.1% on the year (consensus: 1.6%).
Services prices were the chief culprit, rising by 0.7% versus December as trade services prices increased by 1.2%, although the cost of transportation and warehouse services fell by 1.6%.
Prices for other services meanwhile increased by 0.6%.
On the goods side of the equation, prices edged up by 0.1%, with those for food 0.2% higher and fuel prices 0.7% lower.
Excluding food, energy and trade, final demand prices rose by 0.4% on the month.