Berkshire Hathaway to invest $10bn in Occidental Petroleum if Anadarko deal gets done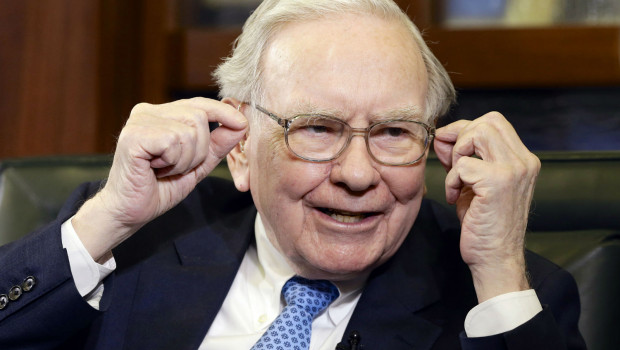 Occidental Petroleum said on Tuesday that Warren Buffett's Berkshire Hathaway has committed to invest $10bn in the company contingent on it completing its proposed acquisition of Anadarko Petroleum.
Occidental, which offered $76 a share for Anadarko in cash and shares last week, said Berkshire Hathaway will receive 100,000 shares of cumulative perpetual preferred stock with a value of $100,000 a share. It will also receive 80 million shares of Occidental at an exercise price of $62.50 each. The preferred stock will accrue dividends at 8% per year.
President and chief executive officer Vicki Hollub said: "We have long believed that Occidental is uniquely positioned to generate compelling value from Anadarko's highly complementary asset portfolio. We are thrilled to have Berkshire Hathaway's financial support of this exciting opportunity.
"We look forward to engaging with Anadarko's board of directors to deliver this superior transaction to our respective shareholders."
The news comes a day after Anadarko said it will resume negotiations with Occidental, after it trumped Chevron's $65 a share offer for the US oil and gas exploration and production company.
Occidental's offer comprises $38 in cash and 0.6094 of its shares for each Anadarko share, while the Chevron offer - which was agreed earlier this month - comprises $16.25 in cash per share and 0.3869 shares.
RBC Capital Markets said it now thinks the likelihood of Occidental successfully winning the bid to acquire Anadarko is much higher given the funding/support of Berkshire.
"We had anticipated that Chevron be willing to increase its offer for Andarako to $70+/share but still light to OXY's offer. However, given our sense that investors view Chevron stock as more attractive, we expected that offer would be strong enough.
"With the Berkshire financing, we think it is now possible that OXY has increased the credibility of its Andarko acquisition rationale/offer and also makes it capable to increase its offer further if needed. We do not believe Chevron will provide multiple bid increases and will be satisfied to 'walk away' with the $1 billion break up fee. This news should be seen as positive for Anadarko shares given the likelihood of OXY's superior offer occurring."