Commodities: Brent futures jump as trade tensions ease but corn keeps falling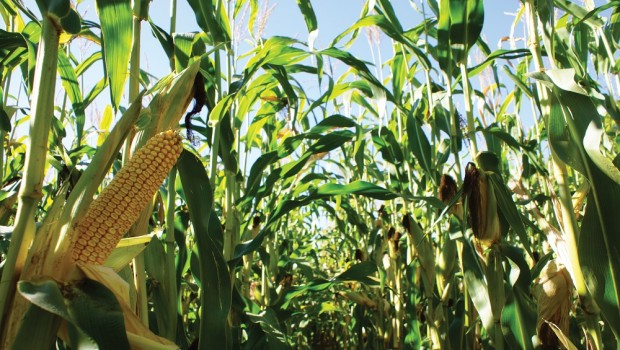 Commodity prices were lifted off near their weakest level for a year by news of Washington's decision to dial back on its most recent round of trade tariff threats against Chinese exports.
As of 1810 BST, the Bloomberg commodity index was climbing 1.07% to 77.64 even as the US dollar index jumped by 0.40% to 97.7700.
Commenting on the day's price action, analysts at Sucden Financial differentiated between the morning session, which had been dominated by concerns of a crackdown by Chinese authorities against protesters in Hong Kong and of a possible sovereign default in Argentina, and the afternoon, where the focus was on the US decision to postpone or cancel some of the China trade tariffs that had been set to kick-in on 1 September.
Oil futures were especially strong, with October dated Brent on ICE adding 4.87% to $61.42 a barrel, alongside a 4.66% gain for September gasoline to $1.7428 a gallon on the NYMEX.
Late on Tuesday afternoon, the US Trade Representative announced that Washington would postpone some of the new tariffs that had been set to kick-in on 1 September until 15 December and take some types of goods off its tariff list, although levies on some other classes of imports would still go ahead as planned.
In parallel, China's Ministry of Commerce announced that vice premier Liu He had talked with the USTR, Robert Lighhizer, and US Treasury Secretary, Steven Mnuchin, and that another conference call had been scheduled for in two weeks' time.
Base metals futures on the LME were all higher as well, with the three-month contract for copper rising from $5,746.0 per metric at the open to $$5,828.5.
Gold bugs on the other hand were hit by a sharp reversal, with December futures for the yellow metal on COMEX finishing the day down by 0.28% to $1,513/oz., having earlier notched up a fresh 52-week high of $1,546.10/oz..
For the most part, soft commodities were trading lower for another day with December corn on the Chicago Board of Trade erasing a further 3.69% to $3.7825 a bushel despite the news around China.
The day before, America's Department of Agriculture had estimated planted acres of corn at approximately 90.0m, which had been 2.6% higher than analysts were anticipating, and forecast higher yields and production - despite the skeptic tone of some market commentary due to recent heavy rainfall tha had delayed some planting.